Glass Jewellery Cabinet
Our customer required a discrete electronic locking system for their large, single piece multi door display furniture. The customer offers a highly attentive, one to one specialist purchasing experience of high end luxury products.
Products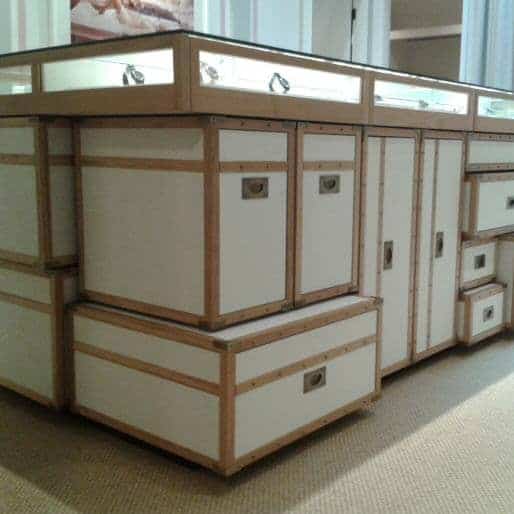 Challenges
The furniture would need to be built on site due to its size and so integration of the electronic locking system had to be as simple as possible. The customers staff need to provide a seamless and elegant purchasing experience for their clients.
Solution
Through an initial consultation with the furniture manufacturer, Elelock specified and supplied battery operated cabinet locks with specially adapted external antennas to facilitate a convenient lock placement and card read position. The team supplied on site training and ongoing end user support as the customer's requirements evolved over time to ensure the system continuously met their requirements.
Benefits
Our solution enabled the customer to achieve their discrete locking requirements which provide a seamless and elegant purchasing experience in their highly attentive, specialist retail environment. Our end user support gave the furniture maker the confidence to supply and fit our products in their showcase.